Next Club Night
We are delighted to announce that we'll be featuring the enormously talented Friel Sisters on Tuesday 3 October 2017, with our wonderful floor singers in support as always. At the Ayr Ex-Services Club, 15 Academy St, Ayr KA7 1HF. Tickets £9 on the door. Advance booking recommended by 

phone 01292 263357 or email info@ayrphoenix.co.uk.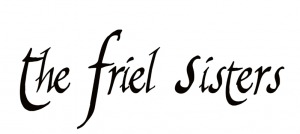 The Friel Sisters, Anna, Sheila and Clare Friel are young traditional musicians born and brought up in Glasgow with their family roots firmly entrenched in the Donegal Gaeltacht (Doire na mainsear). They play a mixture of music interspersed with songs in English and Irish, many from their family repertoire. Being siblings, they achieve a close blend on fiddle, flute and uilleann pipes and have been drawn to music from bands such as The Bothy band, Altan and Planxty and singers such as the Ní Dhomhnaill and Keane sisters. The girls have performed in various venues and festivals including the Glasgow Royal Concert Hall as part of Celtic Connections, the Danish Tønder Festival, Fleadh Cheoil na hÉireann as part of FleadhLive, Willie Clancy Summer School, Catskill's Irish Arts Week in New York, Frankie Kennedy Winter School, Sligo Live, Celtic Fusion and at many other festivals across Europe, America and Asia.
Their self-titled debut CD was recorded in the summer of 2013 their album and included a mixture of tunes and song with guest musicians Gearóid Mooney and Griogair Labhruidh on guitar and Seamus O'Kane, bodhran virtuoso. The girls performed music from 'The Friel Sisters' on TG4's "Róisín" chat show on 3rd February 2014 and the RTÉ 1's "The Fleadh Programme" on 7th February 2014, amongst other performances. 'Humours of Ballyloughlin/Rakes of Clonmel/The Kilkenny Jig' was featured as TradConnect.com's track of the week and Celtic Music Radio's album of the week week of 25/01/14.
Since the launch of their debut album, they have performed in various venues and festivals across Europe, America and Asia and have appeared as guests on stage or toured with acts such as Altan, The Chieftains, Lúnasa, Sharon Shannon, The Máirtín O'Connor Trio, Cherish the Ladies, Solas and Fidil. In 2015 and 2016, the girls performed at Festival Interceltique de Lorient, and won the prestigious Trophée Loïc Raison in 2016. 2017 sees an exciting time as they are currently in the process of releasing album number two.
Reviews
 " They take each set with a determined and focused intent, biting into the tracks with an expressive authority. Each set has its own identity…This album is a triumph of natural raw talent delivered with passion and confidence by three sublimely gifted musicians…An early highlight to 2014 and a definite repeat play album."
Tradconnect, 2014
"The new album is a mixture of instrumental and vocal music that any lover of traditional music will surely want to hear…Their instrumental work is top notch…(tracks) are well chosen and show off their superior talent. The album abounds with small, smart touches that draw the ear. ..They are an impressive young bunch with fabulous taste and impeccable chops who have released an excellent debut album…The "Friel Sisters" is one you'll want to hear."
Irish Echo, New york. Jan 2014
 "…the Glasgow-born, Donegal-bloodlined Friel Sisters…a real breath of fresh air in singing clearly and unaffectedly and playing unencumbered jigs with skill, shape and heart to free the music from its showbiz straight jacket."
The Herald, Glasgow
 "The Friel Sisters' music cannot be held back; it is what comes natural to them. They breathe music, they live music, they love music. Traditional Irish music is in a richer place for having these young genuine people carry it on to future generations."
Mairéad Ní Mhaonaigh of Altan
Previous Club Nights
Tuesday 5 September 2017
A fantastic opener for the new season, with a double bill: Bob Stewart and Heather Heywood. As always, our headline acts were very ably supported by our floor singers. We're in the very fortunate position of having such a wealth of local talent to call on.
Tuesday 13 June 2017
Our Singers' Night closing our first session as a folk club exceeded all expectations. We had a packed programme with eclectic content and fabulous talent. What a night! Sincere thanks to all who contributed and attended.
Tuesday 2 May 2017
We had a wonderful club night, with Tanninzie headlining. We've heard them a few times now, and they were absolutely on top form. They skilfully blend traditional favourites with their own arrangements of modern songs, complex instrumentation and close a capella harmony. This all sounds very serious, but the craic was tremendous as well. Fantastic!
Tuesday 4 April 2017
Belfast singer songwriter Gerry Creen.
Tuesday 7 March 2017
A double bill headlining: Legacy and Sean & Robyn Gray. Once again the club night was very busy, and there was a tremendous buzz about the place.  All of the performers were on peak form!
Tuesday 7 February 2017
No headline performer, because this free night was dedicated entirely to our wonderful floor singers!  This was a performance opportunity for the tremendous experienced and aspiring talent in and around Ayrshire. A night for those the club can't always offer floor spots supporting a headliner guest concert.  It was a rousing success, to say the least.  It was the first time behind a mic for some of our singers, and they certainly rose to the occasion.
---
Tuesday 6 December 2016
What a night! The headline performer was the legendary Alastair McDonald.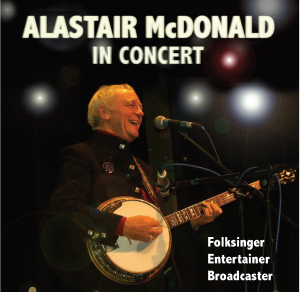 Listen to Alastair singing a beautiful acoustic version of Loch Lomond
---
Tuesday 1 November 2016
The opening session of the Ayr Phoenix Folk Club was fantastic.  We had a full house, and outstanding performances from Ian & Fraser Bruce, Margaret Millar, Taninzie and New Legacy.  If you were unlucky enough to have missed it, don't miss the next one!