IMPORTANT NOTICE  21 July 2022
FOLLOWING  POST COVID RE-START IN JANUARY 2022 AND 6 ENSUING GREAT MONTHLY CONCERT NIGHTS,  OUR CLUB 1ST TUESDAY OF THE MONTH  IS NOW CLOSED FOR A SHORT SUMMER BREAK AND WILL RE-OPEN WITH A MONTHLY GUEST SUPPORTED BY FLOOR SINGER CONCERTS ON  TUESDAY 6TH SPTEMBER.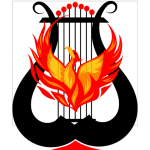 Ayr Phoenix Folk Club is now in it's 6th year of existence since its first guest concert night in November 2016
The Club is hosted at the highly accessible Ayr town centre venue Ayr Ex-Services Club, 15 Academy St, Ayr KA7 1HF.  See our Contact Us page for directions.
See our What's On page for more details of our activities. Briefly, they are as follows:
Folk Club Concert Nights on the first Tuesday of very month, featuring some of the finest talent on the folk scene supported by excellent floor singers
Phoenix Jam every Saturday afternoon (restarts in October) if you're  looking for a supportive and welcoming acoustic session. Any instrument, any style, any ability. If you don't want to play or sing, just come along and listen. All welcome, and it's free!
Folk Club Floor Singer Open Mic Nights are free entry and held on the third Tuesday of each month  7.30 to 10.30 pm. Whereas club concert evenings provide limited floor singing guest support opportunity , these nights offer a performance stage for as many floor singers as can be offered a spot or two over the whole evening. We are hoping to resume these nights, by arrangement with Ex Services Club in September 2022. Watch this space for confirmation
ukesAYRus a peer group teaching   beginners' class every  Friday has still to resume post Covid.. Again watch this space for news of start up. An opportunity for people to pick up the basics  before moving on to the ever growing ukes sessions and bands around Ayr.
Join our Facebook group and follow @ayrphoenix on Twitter for the latest updates.