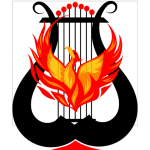 Ayr Phoenix Folk Club is now into its second year of existence since its first guest concert night in November 2016
The Club is hosted at the highly accessible Ayr town centre venue Ayr Ex-Services Club, 15 Academy St, Ayr KA7 1HF.  See our Contact Us page for directions.
The club is now in a short winter recess and will start again in 2018 as follows:
6th January Phoenix Jam afternoon
16th January Floor Singer Open Mic Night
5th February Phoenix Musical Hearts & Minds afternoon
6th February Folk Club Guest Night.
See our What's On page for more details.
If you're looking for a supportive and welcoming acoustic jam session, check out the Phoenix Jam every Saturday afternoon. Any instrument, any style, any ability. If you don't want to play or sing, just come along and listen. All welcome, and it's free!
Folk Club Floor Singer Open Mic Nights are free entry and held on the third Tuesday of each month  7.30 to 10.30 pm. Whereas club guest concert evenings provide limited floor singing opportunity , these nights offer a performance stage for as many floor singers as can be offered a spot or two over the whole evening. Our monthly 2018 programme starts on 16th January with a July/August summer recess
Phoenix Musical Hearts & Minds is a music therapy Alzheimer's/dementia/multiple sclerosis support offshoot of Ayr Phoenix Folk Club. A tried and tested interactive musical entertainment model will be operating at Ayr Ex-Services on the first Monday of every month 2.00 pm to 3.30 pm. There is a nominal £1 per person donation charge.
Our next Folk Club Guest Night features the Ian Walker Band, a fabulous male /female Scottish trio. A night not to be missed.
Join our Facebook group and follow @ayrphoenix on Twitter for the latest updates.